If you're in the market for a private label jewelry manufacturer, you know how important it is to find a reliable and high-quality source. Not only can a good manufacturer help you create a unique and brandable experience for your customers, but it can also help you boost your business's ROI.
If you purchase through our partner links, we get paid for the referral at no additional cost to you! For more information, visit my disclosure page.
Choosing the right manufacturer, however, can be a challenge. With so many options available, it's important to do your research and find a partner that can meet your needs and exceed your expectations.
To help you with that process, I've done the legwork for you and handpicked some of the best private label jewelry manufacturers in the marketplace. These manufacturers have been thoroughly tested and evaluated to ensure they meet the highest standards of quality and reliability.
So if you're ready to take your jewelry business to the next level, let's get started and explore the top private label jewelry manufacturers available today.
I'll rank and review the top 9 Best Private Label Jewelry Manufacturers, along with my personal top 2 picks.
How to select the Best Private Label Jewelry Manufacturer?
When it comes to selecting a jewelry manufacturer for your private label business, there are several factors to consider. Here are some of the most important things to keep in mind:
Product Quality First and foremost, you want to ensure that the manufacturer you choose offers high-quality products. This is crucial for maintaining customer satisfaction and building a reputable brand. Look for a manufacturer that uses quality materials and has a reputation for producing well-made products.
Customization Depending on your needs, customization may be a critical factor in your decision-making process. Check to see what degree of customization the manufacturer offers, such as the ability to add your logo or customize the design of the jewelry.
Minimum Order Quantity (MOQ) The MOQ is the minimum number of units or amount of products you need to buy to place a private label order. Make sure the MOQ fits within your budget and business needs. Some manufacturers have higher MOQs, so it's important to find one that can meet your specific requirements.
Online Reputation Do your due diligence and research the manufacturer's online reputation. Look for reviews and ratings on their website, social media, and other online platforms. This can give you a better sense of their customer service, product quality, and reliability.
Shipment Consider the logistics of shipping your products from the manufacturer to your customers. If the manufacturer is overseas, there may be additional custom charges and longer shipping times. To avoid these potential issues, you may want to consider using a domestic manufacturer or carefully calculating the total cost of using an overseas manufacturer.
By considering these factors, you can make an informed decision when selecting a jewelry manufacturer for your private label business.
Best Private Label Jewelry Manufacturers
If you're looking for a print on demand jewelry manufacturer, Printful is an excellent option to consider. With print on demand, you can simply design the piece and list it in your store, and when an order arrives, your dropshipping supplier will manufacture and fulfill the order for you.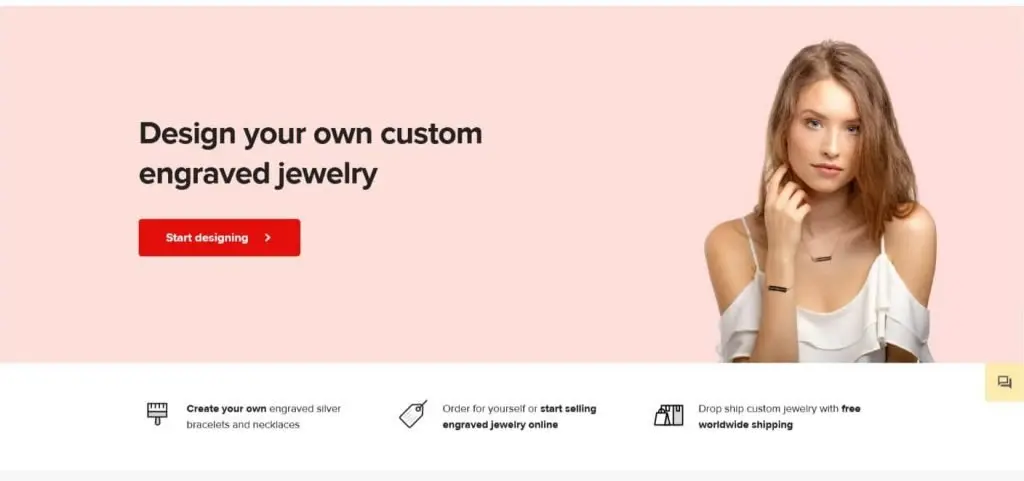 Printful offers a user-friendly, free mockup generator for designing jewelry, making it a great option for beginners. They specialize in engraved items such as bracelets, necklaces, and earrings, and are considered one of the best private label jewelry manufacturers in this category.
One of the benefits of working with Printful is that you can receive discounts on both sample and bulk orders. They have multiple fulfillment centers, with jewelry products being fulfilled from two locations in the United States and Latvia.
Furthermore, Printful integrates with Shopify, making it easy to create an automated online jewelry business. By leveraging the power of print on demand with a reliable and high-quality manufacturer like Printful, you can save time and money while building a profitable jewelry business.
Spocket is a fantastic platform that features independent brands and suppliers from the USA and Europe. The best thing about this platform is that it offers a wide variety of unique designs and custom jewelry products.
On Spocket, you can connect with suppliers from all over the world and purchase private label jewelry products without having to invest in a particular type of product. This flexibility makes it easy to find the right products for your brand and your customers.
Spocket also integrates seamlessly with top eCommerce platforms, allowing you to start selling jewelry online without much effort. Whether you're just getting started with your online business or you're looking to expand your product offerings, Spocket is an excellent choice for finding high-quality private label jewelry products that meet your needs and exceed your expectations.
3. Amazon Business
Amazon Business is a valuable resource for registered businesses of all sizes. With Amazon Business, companies can easily permit specific users to purchase business supplies on Amazon on behalf of their employers. This system provides a wide range of tools for managing payment methods, shipping addresses, approval workflows, reporting options, and more based on the unique needs of each business.

According to Martin Rohde, former general manager of Amazon Business, the platform provides "easy access to hundreds of millions of products – everything from IT equipment to janitorial supplies – to businesses of all sizes and across industries." This makes it an ideal solution for companies that need a reliable and efficient way to purchase essential supplies.
In addition to purchasing, Amazon Business also provides a platform for businesses that want to start selling online. The Amazon Business platform for sellers helps companies reach their target customers within the trusted Amazon experience. This can be an excellent way to expand your customer base and grow your business.
4. Oro Alexander
If you're in the market for a jewelry manufacturer that specializes in gold, diamond, and colored stone jewelry, Oro Alexander is a popular and well-regarded option. However, it's important to note that they do require a minimum order quantity (MOQ) of $25,000 for private labeling.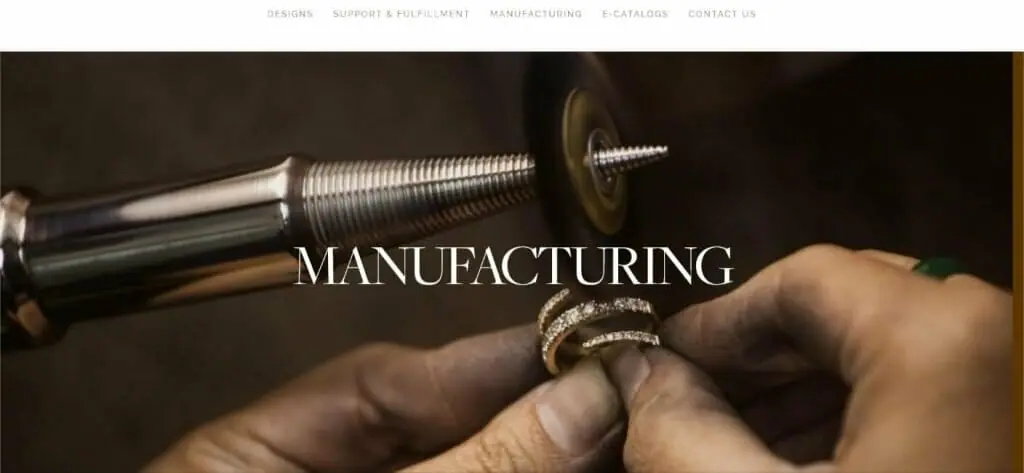 While this MOQ may be prohibitive for some smaller jewelry businesses, it can be a good option for enterprise-level companies that have a large volume of orders or deeper pockets. With a strong reputation for quality and craftsmanship, Oro Alexander can be a valuable partner for businesses looking to create high-end, custom jewelry products.
5. SOKO
SOKO is an ethical jewelry manufacturer that is led by women. They specialize in connecting talented artisans in Kenya with the global market. SOKO offers a range of services, including wholesale, private labeling, and custom manufacturing.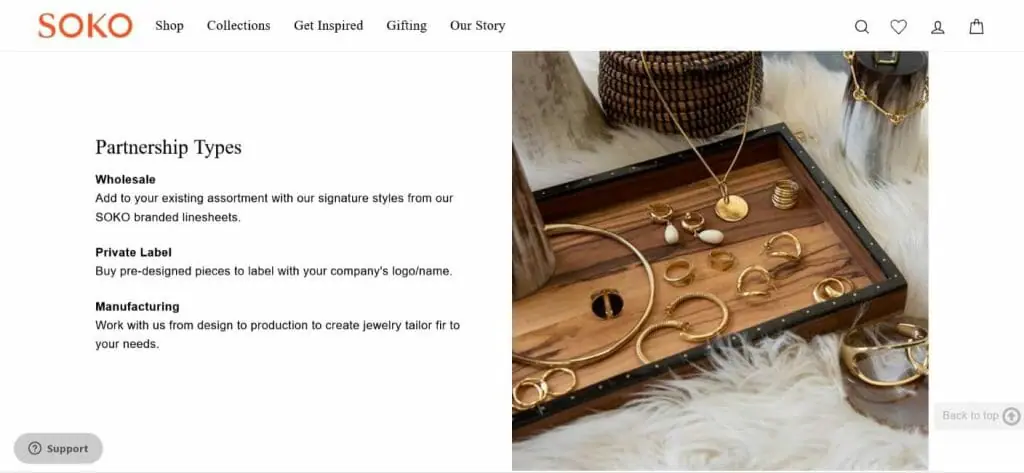 Their skilled artisans work with a variety of materials, including gold, brass, silver, ceramic beads, reclaimed horn and bone, and wood. This allows SOKO to create unique, one-of-a-kind pieces that are both beautiful and sustainable.
By working with SOKO, you can feel confident that you're supporting a company that is dedicated to ethical and sustainable business practices. Whether you're interested in purchasing wholesale jewelry, creating your own private label line, or commissioning a custom piece, SOKO is an excellent choice for socially-minded businesses and individuals.
6. Covet
Covet is one of the top private label jewelry manufacturers in the market. They offer a wide range of services tailored to your needs, including wholesale and custom jewelry designs.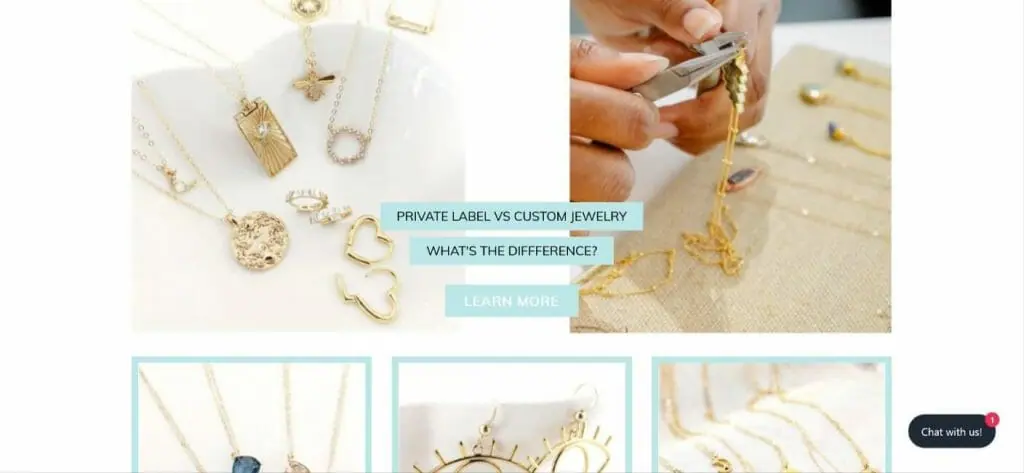 This San Francisco-based company specializes in private labeling, but their products come without additional branding. This means you can add pack-ins and custom labels on the package and sell the jewelry under your brand name.
Covet also offers the option to request small tweaks on private label jewelry such as length change, metal finish, gemstone color, clasp type, and chain style. This ensures that you can get a custom piece that perfectly suits your needs and preferences.
If you're interested in a completely custom jewelry creation, Covet also offers this service. However, there is a minimum order quantity (MOQ) of at least 25 units for custom designs.
Overall, Covet is an excellent choice for businesses or individuals looking to create unique and personalized jewelry pieces for their brand or personal collection.
7. Kobelli
Kobelli is a well-known jewelry company that specializes in custom designs. While they haven't disclosed much about their process, you can reach out to them for an initial design consultation.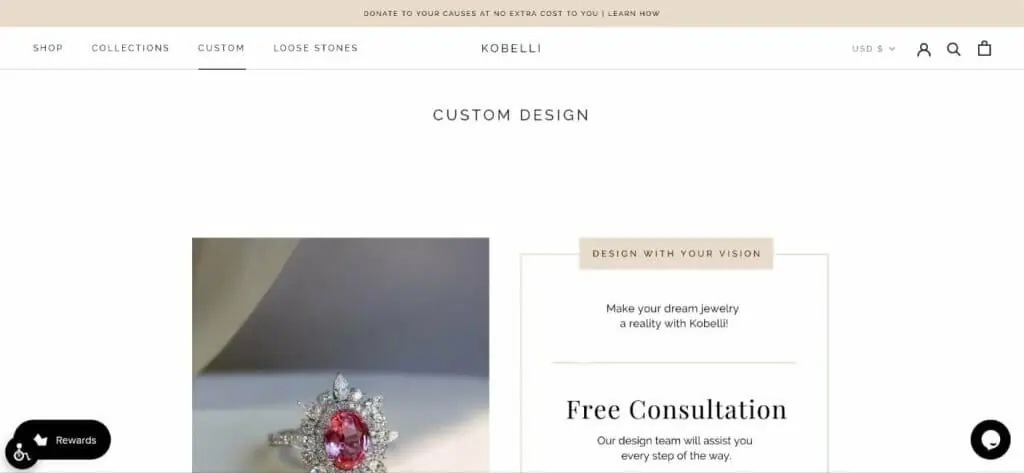 Once you've finalized your design, Kobelli will charge a $175 fee to create a computer-aided design rendering. This provides you with a 3D image of your product, allowing you to visualize your design before it's created.
In addition, Kobelli offers a wax model of your jewelry design, which is an excellent tool for understanding the final product. This can help you to make any necessary adjustments before the final production stage.
Based in Los Angeles, Kobelli has a team of in-house jewelry creators with years of experience. This ensures that your custom jewelry is in good hands and that the final product is of the highest quality.
Overall, Kobelli is an excellent choice for anyone looking for a custom-designed piece of jewelry. With their experienced team and commitment to quality, you can be sure that you'll receive a beautiful and unique piece that meets your needs and preferences.
8. JGoodin
JGoodin is a leading wholesale supplier and dropshipper that offers a wide range of premium jewelry products. Backed by a family-owned ICON Jewelry factory in China, they also provide private label manufacturing services.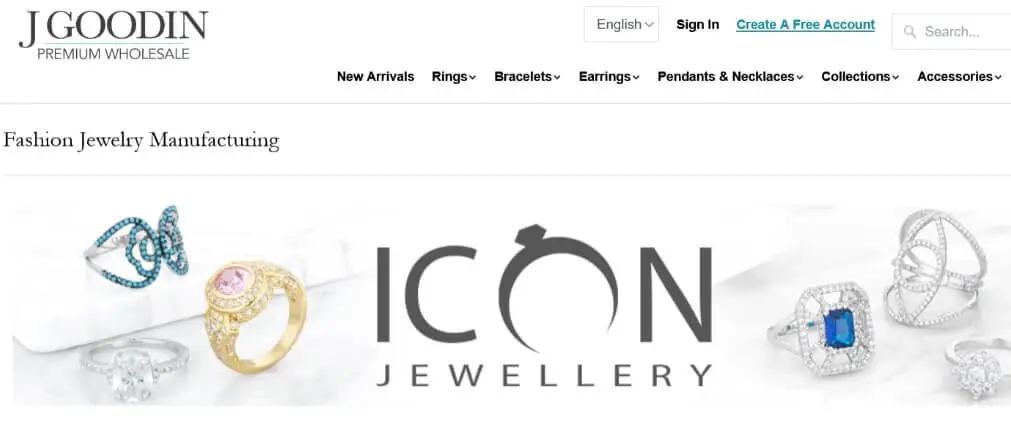 JGoodin's private label jewelry manufacturing typically takes between 6 to 8 weeks for delivery. If you have custom jewelry designs or samples, you can send them to JGoodin for better precision in creating your unique pieces.
With JGoodin, you can rest assured that your private label jewelry will be of the highest quality. Their close relationship with their family-owned factory in China ensures that each piece is crafted with care and precision, using only the finest materials and techniques.
Overall, JGoodin is an excellent choice for anyone looking for a reliable and high-quality private label jewelry manufacturer. With their extensive experience in the industry and commitment to customer satisfaction, you can be confident that you'll receive beautiful and unique jewelry pieces that meet your needs and exceed your expectations.
9. Contrado
Contrado is a leading print-on-demand supplier and retailer that also allows designers and creatives to design and sell jewelry on their platform for a fixed fee.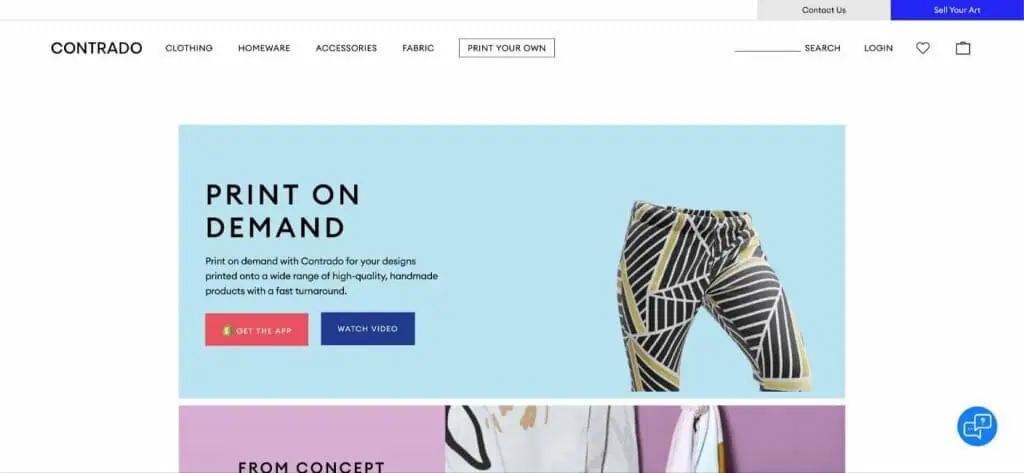 Contrado offers in-house manufacturing, and their bespoke jewelry designs include sterling silver necklaces and earrings. You can completely customize their blank jewelry using Contrado's free mockup generator, making it easy to create unique, one-of-a-kind pieces that meet your exact specifications.
In addition, Contrado offers bulk discounts, making it an excellent choice for businesses looking to order larger quantities of custom jewelry at a reduced cost.
Overall, Contrado is a fantastic choice for anyone looking for high-quality, custom jewelry that can be easily designed and ordered online. With their in-house manufacturing capabilities, free mockup generator, and bulk discounts, Contrado makes it easy to create beautiful and unique pieces that meet your needs and exceed your expectations.
Which is the best private label jewelry manufacturer?
In conclusion, the search for the best private label jewelry manufacturer is crucial for businesses that aim to establish a strong brand presence in the market. After thorough research and comparison, it has become evident that Spocket stands out as the best choice for private label jewelry manufacturing. Their unparalleled commitment to quality, innovation, and customer satisfaction sets them apart from their competitors, making them the ideal partner for businesses looking to create exceptional jewelry pieces.
One of the key factors that distinguish Spocket as the best private label jewelry manufacturer is their dedication to quality. Spocket's team of skilled artisans work tirelessly to ensure that every piece they create meets the highest standards of craftsmanship, resulting in exquisite and durable jewelry that customers will cherish for years to come. Furthermore, they utilize premium materials, such as high-grade metals and ethically sourced gemstones, to deliver superior products that align with the ethical expectations of today's consumers.
Another aspect that makes Spocket stand out is their commitment to innovation and design. They collaborate with businesses to develop custom designs that are both unique and on-trend, ensuring that their clients' jewelry collections consistently resonate with target audiences. By staying ahead of industry trends and continuously investing in new technologies, Spocket enables their partners to maintain a competitive edge in an ever-evolving market.
Moreover, Spocket's focus on customer satisfaction solidifies their position as the best private label jewelry manufacturer. They offer a comprehensive suite of services, including design consultation, production, packaging, and shipping, which streamlines the entire process and allows businesses to focus on growing their brand. Their responsive customer support team is available to address any concerns or questions, fostering a seamless and pleasant partnership experience.
Lastly, Spocket's pricing structure is both competitive and transparent, ensuring that businesses can plan their budgets accordingly without any surprises. This pricing model, combined with their commitment to quality, innovation, and customer satisfaction, makes Spocket the ideal choice for businesses seeking to establish or expand their private label jewelry collections.
In summary, Spocket's position as the best private label jewelry manufacturer is the result of their unwavering dedication to quality, innovation, and customer satisfaction. Their comprehensive services, skilled artisans, and competitive pricing structure make them the perfect choice for businesses looking to create captivating and memorable jewelry pieces. Partnering with Spocket will undoubtedly lead to success and brand growth in the highly competitive jewelry market.
FAQ – Best Private Label Jewelry Manufacturers
What should I consider when choosing a private label jewelry manufacturer?
When selecting a private label jewelry manufacturer, consider factors like quality, pricing, production capacity, ethical practices, and customization options to ensure your brand's values and standards are met.
How can I ensure the quality of my private label jewelry products?
To ensure quality, work closely with the manufacturer, request samples, verify certifications and standards, and maintain clear communication to address any concerns or modifications needed throughout the production process.
What customization options are available for private label jewelry?
Customization options for private label jewelry include material selection (gold, silver, brass, etc.), design (size, shape, engraving), gemstone choice (type, color, cut), and packaging to create a unique and cohesive brand identity.
Can I order small quantities for my private label jewelry line?
Some manufacturers offer low minimum order quantities (MOQ) to accommodate smaller brands or start-ups, but this may affect pricing or customization options. Confirm MOQ and related terms with your chosen manufacturer.
How do I protect my private label jewelry designs from being copied?
To safeguard your designs, establish a non-disclosure agreement (NDA) with your manufacturer, ensuring they are legally bound not to share or reproduce your designs without your permission. Also, consider registering your designs for intellectual property protection.